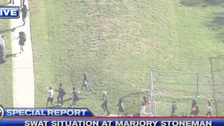 A South Florida high school is on lockdown following reports of a shooting on Wednesday afternoon, authorities said.
Marjory Stoneman Douglas High School in Parkland, located just north of Fort Lauderdale, was placed on lockdown around 2:30 p.m. local time, according to initial reports.
In a statement to HuffPost, the Broward County Sheriff's Department said its deputies are responding to the scene and that there are reports of victims. CBS Miami, citing the Margate Fire Department, reported that 20 to 40 people may be injured.
Coral Springs Police tweeted that teachers and students should barricade themselves inside "until police reach you."
One unidentified student, speaking to local station WSVN, said he knows the individual in question and that the young man had shown him photos of a gun collection he owned. The student described him as around 20 years old.
"It surprises me that this is going on today but it doesn't shock me that it was him," the student said. "He's been a troubled kid and he's always had a certain amount of issues going on."
Another unidentified student, also speaking to WSVN, said people evacuated into a field after hearing a fire alarm go off. He added that he heard gunfire but didn't think it was real.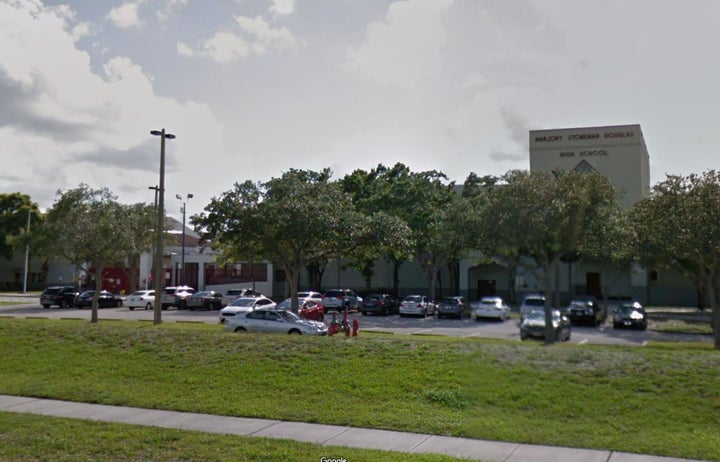 "I didn't think that it was actual gunfire. I thought that it was just kids popping balloons because it's Valentine's Day," he said.
A female student, speaking to CBS Miami, said her drama teacher instructed them to hide in a closet after they heard gunshots. As many as 40 students were hiding in the closet, crying and without information about the shooter, the news outlet reported.
Parkland Mayor Christine Hunschofsky told MSNBC that officials are still working to secure the building.
"As you can imagine, our first responders are extremely busy doing their job now, so we have received very little firsthand information and have tried to stay back and allow them to their jobs," Hunschofsky said.
"A tragedy can happen anywhere, anytime," she added.
The school employs a full-time police officer, according to online records.
The number of school police officers increased sharply after the 1999 shooting at Columbine High School in Colorado. The officers are meant to help stop school shootings.
President Donald Trump has been made aware of the situation and the White House is monitoring it, a press secretary said.
Florida Gov. Rick Scott has also spoken out about the tragedy, posting on Twitter: "My thoughts and prayers are with the students, their families and the entire community. We will continue to receive briefings from law enforcement and issue updates."
This is a developing story. Please check back for updates.