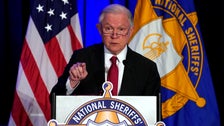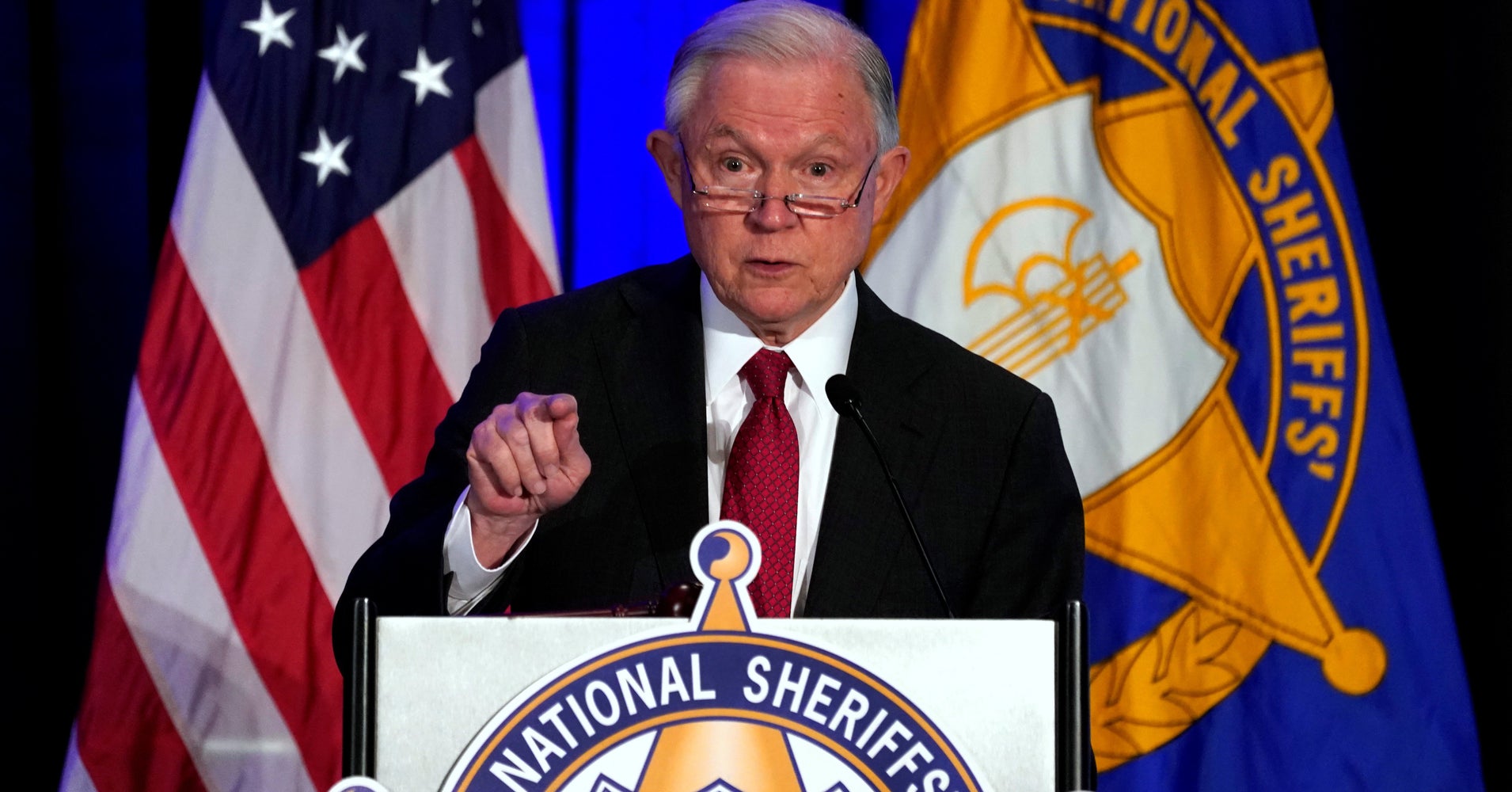 WASHINGTON ― Attorney General Jeff Sessions has come out swinging against a bipartisan drug sentencing reform bill that has the support of many of his former Republican colleagues in the Senate, warning that the legislation would be a "grave error" and not allow adequate punishment for "a highly dangerous cohort of criminals."
In a Feb. 14 letter to his former colleague Sen. Chuck Grassley (R-Iowa), who chairs the Senate Judiciary Committee, Sessions wrote that he "strongly" urged the Senate to consider the ramifications of the bill. 
"In recent years, convicted drug traffickers and other violent criminals have received significant sentencing breaks from the federal courts and the United States Sentencing Commission." Sessions wrote. "Passing this legislation to further reduce sentences for drug traffickers in the midst of the worst drug crisis in our nation's history would make it more difficult to achieve our goals and have potentially dire consequences." 
The Iowa senator said on Twitter Wednesday that he was "incensed" by Sessions' letter, saying it was not the proper role of the attorney general. 
Grassley had said the "bipartisan compromise ensures that these consequences fit their crimes by targeting violent and career criminals who prey on the innocent while giving nonviolent offenders with minimal criminal histories a better chance to become productive members of society."
Last week, Grassley said the bill was "stuck" without support from the Trump administration.
Ryan Reilly is HuffPost's senior justice reporter, covering federal law enforcement, criminal justice and legal affairs. Have a tip? Reach him at ryan.reilly@huffpost.com or on Signal at 202-527-9261.