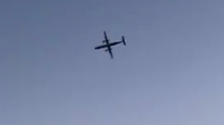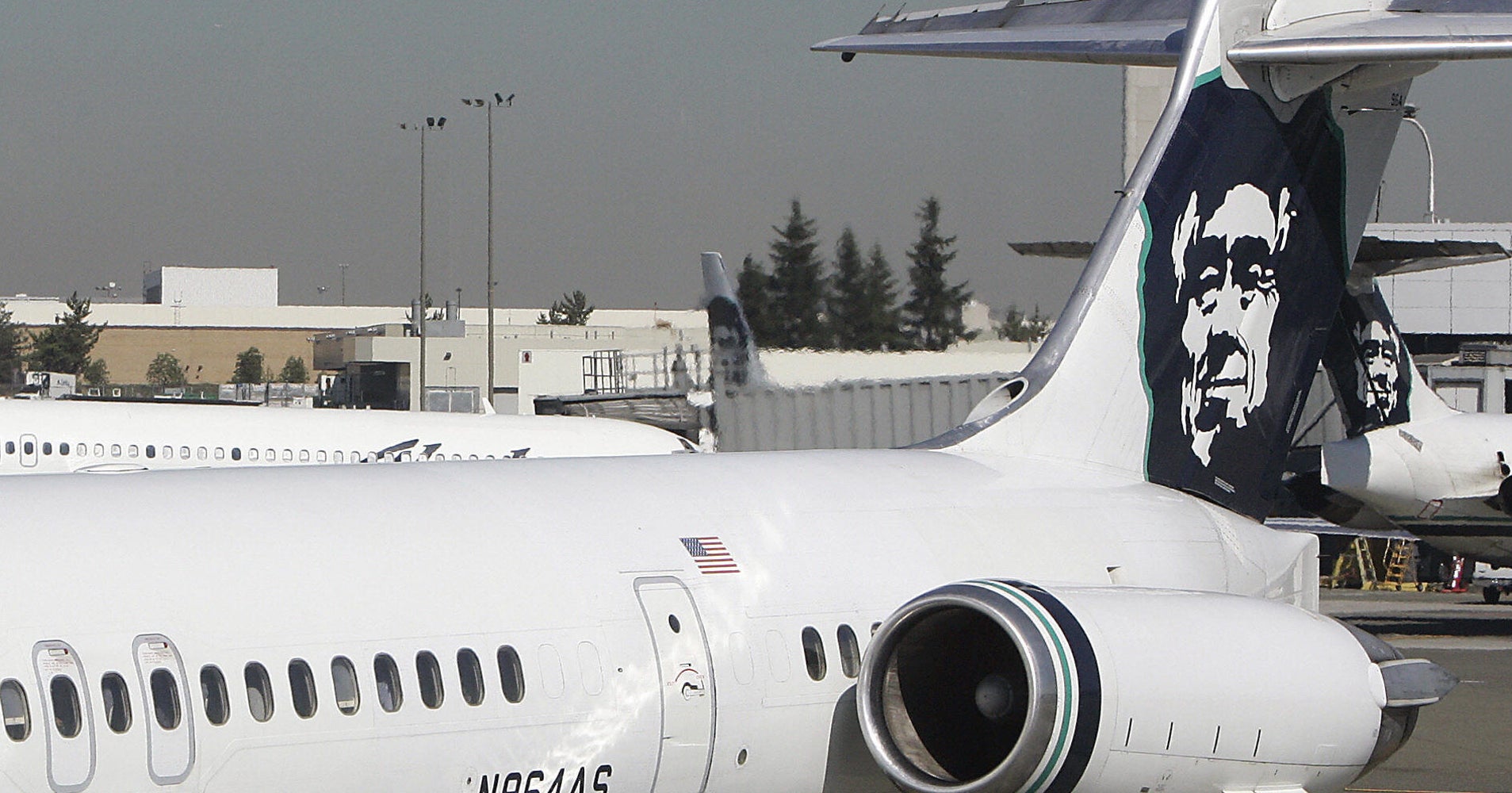 All flights were grounded at the Seattle-Tacoma International Airport on Friday night after a person stole an airplane and flew it over Puget Sound, where it later crashed.
The sheriff's office also stressed that it was not a terrorist situation but said it was conducting a background check on a Pierce County resident.
Pierce County Sheriff Paul Pastor called the flight a "joyride gone terribly wrong" in a news conference Friday, adding that "most terrorists don't do loops over the water."
Alaska Airlines said it was aware of an "incident involving an unauthorized take-off of a Horizon Air Q400," adding that it believed there were no passengers aboard the plane. The Bombardier Q400 can carry 76 passengers.
Two F-15 Eagles were deployed out of Portland, Oregon, in response to the incident but were not involved in the plane's crash. They were credited with keeping the plane from crashing in a densely populated area.
Washington Gov. Jay Inslee released a statement about the incident late Friday.
"There are still a lot of unknowns surrounding tonight's tragic incident of a stolen Horizon Airline plane from Sea-Tac Airport," Inslee said. "The responding fighter jets flew alongside the aircraft and were ready to do whatever was needed to protect us, but in the end the man flying the stolen plane crashed on Ketron Island. I want to thank the Air National Guard from Washington and Oregon for scrambling jets to keep Washingtonians safe."
The employee appeared to be in distress as he spoke to air traffic control while flying the stolen plane, according to a tower broadcast of the conversation.
"I've got a lot of people that care about me. It's going to disappoint them to hear that I did this," the employee said to controllers.
"I would like to apologize to each and every one of them," the man added. "Just a broken guy, got a few screws loose, I guess. Never really knew it until now."
At times he joked about "wanting to shoot the shit" with the traffic controllers. And he said he was having "a blast" flying the plane.
Throughout the flight, he tried to banter with the controllers, saying he wanted "the coordinates of that orca, you know, the mama orca with that baby. I want to see that guy."
"I need to be, like, what do you think, 5,000 feet at least to pull this barrel roll off," he said at one point

The man also briefly suggested to the traffic controllers that there was an issue with minimum wage, saying, "minimum wage, we'll chalk it up to that. Maybe that will grease the gears a bit with the higher-ups."
Later he asked: "You think if I can land this successful, Alaska will give me a job as a pilot?"
Air traffic responded: "I think they will give you a job doing anything if you pull this off."
Witnesses said they saw a plane do a "loop-the-loop" as it was being followed by fighter jets near Chambers Bay, near Tacoma. Twitter user @drbmbdgty tweeted the video, adding that the plane "subsequently crashed."
The Coast Guard sent a vessel to Ketron Island, southwest of Tacoma, where officials said the plane had crashed.
Videos and photos from KOMO News showed flames on the island. 
This story has been updated with details about the air traffic tower conversation with the man who stole the plane.