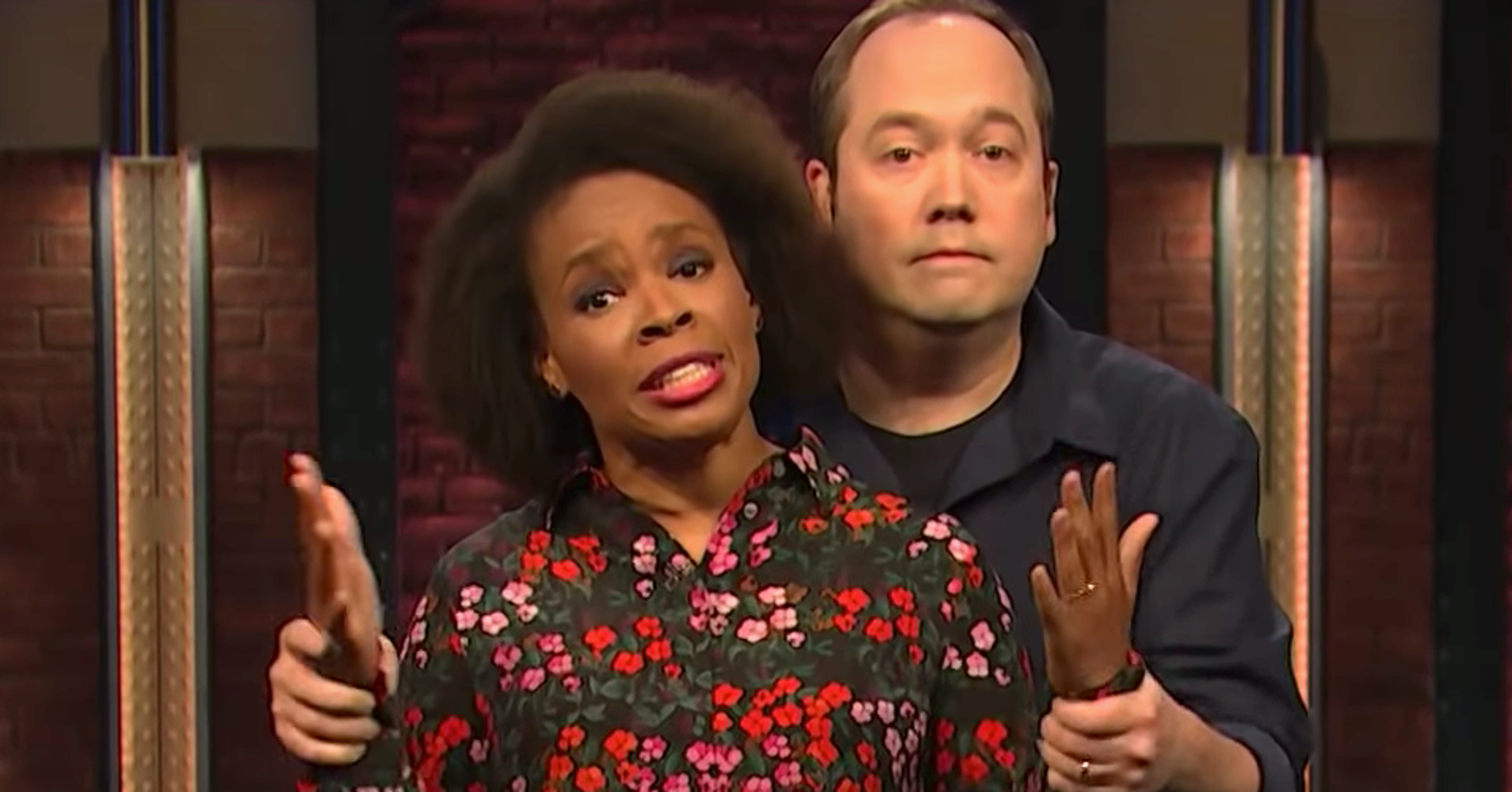 The female writers on NBC's "Late Night with Seth Meyers" handed over control of their bodies to men to make a comedic yet powerful point about Alabama's strict new abortion law on Wednesday.
Amber Ruffin, Jenny Hagel and Ally Hord each allowed men to stand behind them and manipulate their arm movements as they discussed the bill, which effectively bans all abortion procedures including in cases of rape and incest.
"This is where our country is headed, so we figured we may as well get some practice," said Ruffin, who later added: "It's a scary time to be a woman, I'm scared."
Check out the clip above.